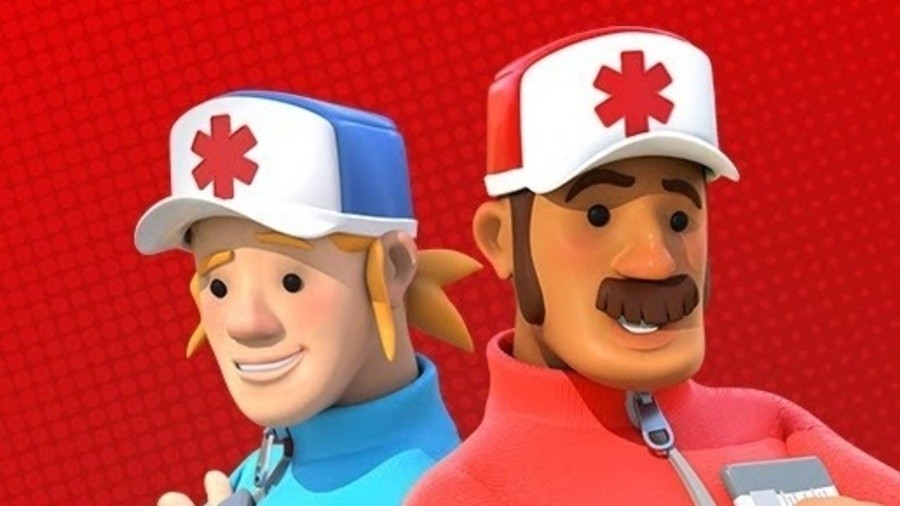 Out of nowhere, Nintendo has uploaded a trailer for a brand new game to its Japanese YouTube channel.
It's called The Stretchers and is a downloadable two-player game where you must drive around and rescue people.
The gameplay is broken up into two components and looks like a combination of Sega's Crazy Taxi series and the upcoming release Moving Out The game can also be played with two individual Joy-Con.
Here's a Nintendo website translation, courtesy of Gematsu:
A two-person rescue team must stay in sync to save the islanders!
The Strechers is set on Green Horn Island, where people spent each day in peace until the self-proclaimed genius Captain Blaine suddenly appeared and hypnotized the islanders to become lightheaded, sending the island into major panic!
Players take on the role of a two-person rescue team called "The Stretchers," and must respond to rescue calls from around the island to rescue the lightheaded islanders.
The game can be played with one Joy-Con, allowing family and friends to play together via two-player co-op. Additionally, a single player can control both of the rescue team members.
The Stretchers is now available to download from the Japanese eShop and will set you back 1,818 yen. We'll be sure to let you know if this game makes its way across to North America and Europe.